Blue Sky Media provides exceptional quality call center services for both inbound and outbound requirements.
Outbound Sales and Lead Generation. We run successful outbound sales, appointment setting and lead generation campaigns for resellers and direct clients alike. Call us for help in selling your product or service! We specialize in B2B lead generation including live transfers for SEO, Business Loans, Insurance, Merchant Services and more.
CRM. When it comes to Customer Relationship Management, customer service, customer care and customer retention, we excel at these vital aspects of the overall customer experience.
Customer Service. Courtesy and respect are the main traits that we look for in evaluating prospective agents. In addition, we look for happy agents with great attitudes. Our call center agents are then thoroughly trained to further their understanding that the customer must always be treated with courtesy and respect.
Customer Care. In addition to the cornerstone concepts of customer service (courtesy & respect), our agents are taught to be kind, responsive and empathetic in meeting the customer's needs. We instill these core skills deeply and reinforce the idea that this is what makes the customer's experience great.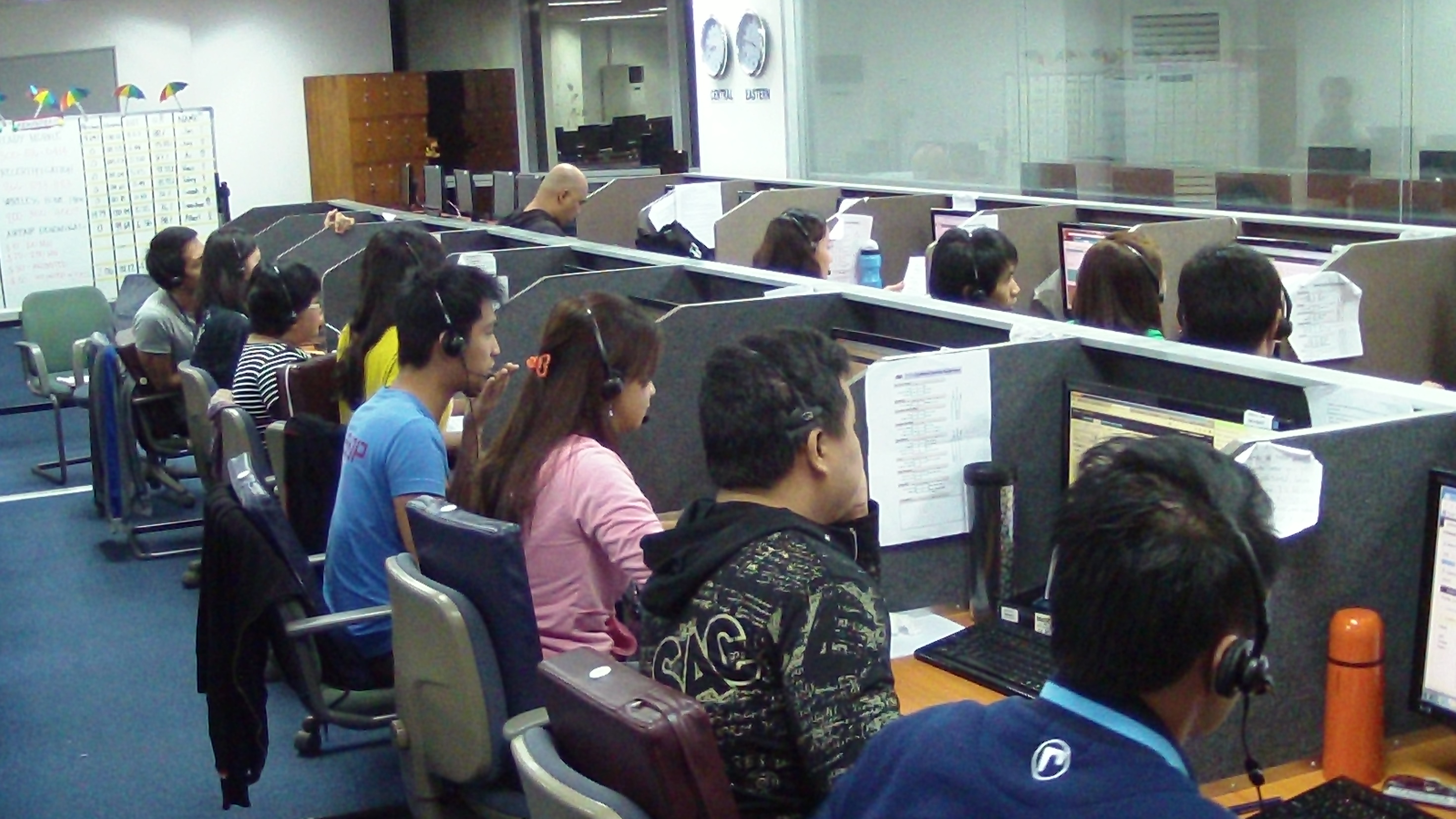 Performance. Our management team constantly tracks progress by keeping metrics for average handling time, call quality, sales and attendance. Once our inbound and outbound teams have completed training and have fully ramped up, we usually outperform competing vendors using the same measurements.
Philippines Advantage. In 2011 the Philippines took the world-wide lead for number of call center agents. Many callers find the Filipino personality and subtle voice pleasing to the ear. Also, Filipinos are very service oriented and naturally kind.
Objective. To provide the best CRM, customer retention, customer service and customer care possible. We want to be the best call center company choice for small to medium sized businesses.